Posts for: June, 2013
By Karls Family Dentistry
June 27, 2013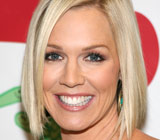 Plenty of parents use little tricks to persuade young ones to eat their vegetables, wash their hands, or get to bed on time. But when actress Jennie Garth wanted to help her kids develop healthy dental habits, she took it a step further, as she explained in a recent interview on Fox News.
"Oh my gosh, there's a froggy in your teeth!" the star of the '90s hit series Beverly Hills 90210 would tell her kids. "I've got to get him out!"
When her children — daughters Luca, Lola, and Fiona — spit out the toothpaste, Garth would surreptitiously slip a small toy frog into the sink and pretend it had come from one of their mouths. This amused the kids so much that they became engaged in the game, and let her brush their teeth for as long as necessary.
Garth's certainly got the right idea. Teaching children to develop good oral hygiene habits as early as possible helps set them up for a lifetime of superior dental health. Parents should establish a brushing routine with their kids starting around age 2, when the mouth is becoming filled with teeth. A soft, child's size toothbrush with a pea-sized dab of fluoride toothpaste and plenty of parental help is good for toddlers. By around age 6, when they've developed more manual dexterity, the kids can start taking over the job themselves.
Here's another tip: It's easy to find out how good a cleaning job your kids are doing on their own teeth. Over-the counter products are available that use a system of color coding to identify the presence of bacterial plaque. With these, you can periodically check whether children are brushing effectively. Another way of checking is less precise, but it works anywhere: Just teach them to run their tongue over their teeth. If the teeth fell nice and smooth, they're probably clean, too. If not... it's time to pull out the frog.
And don't forget about the importance of regular dental checkups — both for your kids and yourself. "Like anything, I think our kids mirror what we do," says Garth. We couldn't agree more.
If you need more information about helping kids develop good oral hygiene — or if it's time for a checkup — don't hesitate to contact us and schedule an appointment. You can learn more in the Dear Doctor magazine article "How to Help Your Child Develop the Best Habits for Oral Health."
By Karls Family Dentistry
June 14, 2013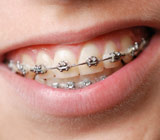 All parents want their child to have an attractive smile and good strong healthy teeth; but it may be difficult for parents to know if their young children's teeth are coming in the way they should. Parents may not know that it is also important that the upper and lower jaws need to be in proper alignment for a properly functioning bite.
As a child's permanent teeth come in, the teeth may be too crowded, or they may have spaces between them that are too large. They can have protruding teeth, extra or missing teeth, or problems with jaw growth. Sometimes children have malocclusions ("mal" – bad; "occlusion" – bite) that were caused by thumb sucking or other problems. If you wait to seek treatment until all of the child's permanent teeth have come in, and facial and jaw growth are nearly complete, correction of problems will be more difficult and the potential to encourage jaw growth in a positive direction may be lost.
When a little can go a long way
Whether a malocclusion is obvious or not it is important to have an orthodontic evaluation at an early age. Experts advise having an orthodontic evaluation some time before the age of 7. At 7, a child's permanent (adult) teeth have begun to come in but they still have some primary (baby) teeth left. If necessary, it's a good time to intercept and make a big difference for a little treatment.
Treatment that begins while a child's teeth are erupting or coming in, is called "interceptive orthodontics." It provides an opportunity for the best results in orthodontic treatment. It can also include working with the child's facial growth and jaw development to assure that the upper and lower jaws align together effectively. It can often be done with simple removable appliances rather than full braces.
Orthodontics ("ortho" – straight; "odont" – tooth) is a sub-specialty of dentistry that is devoted to the study and treatment of malocclusions. Your general or pediatric dentist may recommend that our child consult with an orthodontist. Orthodontists are dentists who specialize in the growth and development of the teeth and jaws, as well as directing proper growth by moving the teeth into correct position.
Come to see us early for an orthodontic evaluation, while it's still easy to make a big improvement in your child's future smile.
Contact us today to schedule an appointment or to discuss your questions about orthodontia in children. You can also learn more by reading the Dear Doctor magazine article "Early Orthodontic Evaluation." Or the article "The Magic of Orthodontics."