Posts for: August, 2013
By Karls Family Dentistry
August 29, 2013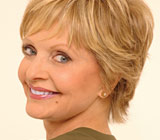 Life lessons are learned in the most surprising places. This is no different for celebrities. Take, for example, Florence Henderson, an actress, singer, philanthropist, author and star of the hit television series, The Brady Bunch. As she told Dear Doctor magazine, her experience with having four impacted wisdom teeth removed — at the same time — "...only made me more aware of how important dental care is." She continued, "This is why I have always gone every six months for a check up."
Another important lesson we want to share is the fact that even if your impacted third molars (wisdom teeth) are not bothering you or causing any pain, you may still need to have them removed.
Why? Having a tooth submerged below the gum, pressing on the roots of other teeth is problematic; the tooth should be removed so that you can avoid major dental problems before they occur. For example, it is not uncommon for us to find an impacted third molar pressing against the roots of the adjacent second molar. Furthermore, because the enamel crown of this impacted tooth is trapped below the gum, we sometimes find an infection, gum disease or even cyst formation occurring.
Often, the best time to remove a wisdom tooth is when it is not causing any problems. This is because a painful wisdom tooth or pain in the area of the wisdom tooth may be a sign that significant damage has occurred or is occurring. It is also better to remove wisdom teeth when you are young, as young healthy people with no prior infections at the site provide the best opportunity for us to remove the tooth with no complications.
To learn more about impacted wisdom teeth, continue reading the Dear Doctor magazine article "Removing Wisdom Teeth." Or if you suspect or already know that you have an impacted wisdom tooth, contact us today to schedule an appointment so that we can conduct a thorough examination that includes x-rays. During this private consultation, we will also address any questions you have as well as your treatment options. And if you want to read the entire article on Florence Henderson, continue reading "Florence Henderson."
By Karls Family Dentistry
August 14, 2013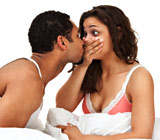 Nobody wants "halitosis," commonly known as bad breath. Americans spend an estimated $3 billion per year on breath freshening products like candies, chewing gum and sprays, but that really just masks the problem. Bad breath is clearly a major concern. Treating bad breath effectively means understanding and treating what causes it.
And The Top Ten Main Causes of Bad Breath Are:
You just woke up — because saliva flow is reduced during the night, it is normal to wake up with a dry mouth and "morning breath."
It was something you ate — garlic, onions, coffee, alcohol, spicy foods and more — are common causes — luckily they are temporary. Brushing, flossing and mouthrinses may help.
It was because you didn't eat — fasting can result in bad breath. In hunger, especially starvation, a person's breath may actually smell like nail polish remover (acetone). This comes from ketones that are produced as the body metabolizes fat for energy production.
"Xerostomia," literally dry mouth — from plain old dehydration, and certainly many medications can cause dry mouth leading to bad breath. Drinking sufficient quantities of water is helpful and important.
Smoker's breath — If you are a smoker, the telltale odor lingers — for days and weeks. Try quitting for multiple health benefits.
Ineffective oral hygiene — buildup of food remnants and bacteria on and between your teeth and gums is a prominent cause of bad breath.
Bacterial accumulation on the back of your tongue — large numbers of bacteria accumulating in the nooks and crannies, where they may give off volatile sulfur compounds (VSCs), which have an odor reminiscent of rotten eggs.
You may have tooth decay or periodontal (gum) disease — one of the main causes of bad breath is gum disease. Studies have shown that the more VSCs a person has on their breath, the more likely it is that they have gum disease. Openly decayed teeth can also be a cause of bad breath.
You may have a problem with your nose or tonsils — Nasal odors exhaled from the nose and mouth may be a result of sinus infections, foreign bodies, or infections of your tonsils.
Serious health conditions — like diabetes, lung disease and cancer can also be systemic (general body causes of bad breath) that do not emanate from the mouth.
Because some of these problems are serious and need treatment, don't just try to cosmetically camouflage bad breath. Make every effort to remove the film of bacteria (plaque) from your teeth and gums every day; if this does not cure your bad breath, contact us for an assessment, diagnosis, and treatment.
Contact us today to schedule an appointment or to discuss your questions about bad breath. You can also learn more by reading the Dear Doctor magazine article "Bad Breath: More than just embarrassing."