Posts for tag: smile makeover
By Karls Family Dentistry
October 29, 2018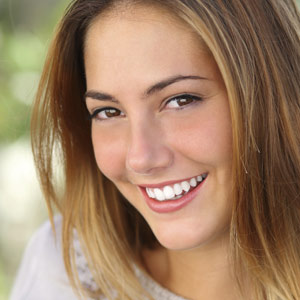 When you're posting a profile photo on LinkedIn, Facebook, Match.com and other social media sites, which shot is likely to make the best impression in terms of "likeability," "competence" and "influence"? One in which you're smiling and showing some teeth, for starters, according to PhotoFeeler.com, a crowdsourcing website that helps people evaluate their head shots. If something about your teeth is holding you back from parting your lips when you smile for the camera, here are some tried-and-true options for doing something about it!
Picture-Perfect Color, Shape and Alignment
Improving the color of your teeth may be as easy as getting regular professional cleanings, which are necessary for removal of calculus — dark-yellow hardened buildup of bacterial plaque — and can polish out superficial staining caused by certain beverages and foods.
Actually changing the color of your teeth entails whitening/bleaching. Professional whitening achieves the fastest results because it uses the highest concentration of peroxide solution and custom-fitted trays. In-home whitening kits take longer to work but are less expensive. Results last anywhere from six months to two years.
For permanent whitening results, consider veneers or crowns. In addition to changing tooth color, they can also alter tooth shape, hide wear and even minimize gaps between teeth. Veneers are affixed to the front of teeth, while crowns cover the entire tooth.
Teeth that are chipped, cracked or have noticeable areas of decay, can be restored with bonding, in which a composite resin material is applied that is colored to match your natural teeth.
You can straighten misaligned teeth and no one even has to know you're doing it. Barely visible and entirely invisible orthodontic appliances include clear braces, lingual braces (attached to the tongue-facing side of teeth) and clear aligners, which are removable for tooth brushing/flossing, cleaning the appliance, eating, and special occasions.
If you would like more information about enhancing your smile, please contact us or schedule an appointment for a consultation. You can also learn more about this topic by reading the Dear Doctor magazine article "Beautiful Smiles by Design."
By Karls Family Dentistry
April 04, 2013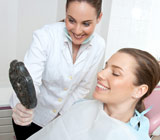 We all know that dentistry can do amazing things these days to give you the smile you've always dreamed of. With the latest cosmetic and restorative dental techniques, it is possible to achieve amazingly natural-looking results. But how do we map out the best route to a better smile? And how do we know that the results will hold up over time?
Every individual has a unique set of conditions in his or her mouth and it is our job to figure out how you have come to your present state, dentally speaking. We need to correct or at least manage any factors that could risk the success of your treatment. These risk factors fall into four basic categories:
Periodontal Risk — This involves the condition of the structures that support your teeth, including your gum and bone tissue. It's important to establish good periodontal health before we perform any restorative or cosmetic procedures.
Biomechanical Risk — This has to do with the structural integrity of your teeth. We will look at whether any tooth structure has been lost due to decay, and take steps to reduce your susceptibility to decay if necessary.
Functional Risk — This relates to your bite: how your teeth, muscles and jaw joints are functioning. For example, do you have excessive tooth wear or joint pain? If so, you are at a higher risk in this category and we need to figure out why.
Aesthetic Risk — This is the most subjective of the categories as beauty is in the eye of the beholder. Still, if you display a lot of your teeth and gums when you smile, any issues you have (gum recession, for example) will be that much more visible and affect your smile more. We will have to take this into account when we plan your treatment.
Only when we have determined how best to minimize your risk in all four of these categories can we restore or enhance your smile in a way that will not only look great but also last as long as possible.
If you have any questions about cosmetic or restorative dental treatment, please contact us or schedule an appointment for a consultation. You can also learn more by reading the Dear Doctor magazine article "Successful Dental Treatment: Getting the Best Possible Results."
By Karls Family Dentistry
March 18, 2013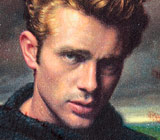 Imagine how different things would have been for movie star James Dean, had he not managed to replace the front teeth he lost as a youngster. According to one biography of the 1950s heartthrob, Dean's teeth were knocked out while he was swinging around on a homemade trapeze. Because his smile was restored, Dean was able to land the plumb movie roles that catapulted him to stardom.
This is perhaps the ultimate example of how a smile makeover can create new opportunities for a person. But opinion polls confirm that nearly 90% of adults feel an attractive smile is an important social and career asset. And, an almost equal percentage of adults feel that their smile could use some improvement.
Are you unhappy with your smile? Is a smile makeover something you've ever thought about? Dear Doctor magazine has come up with a great list of questions you can ask yourself to figure out if you would benefit from this life-changing experience:
Do you avoid smiling in photos?

Are you conscious about spaces and gaps in your teeth?

Are your teeth making you look older than you feel?

Have you held back a smile?

Do you feel that your teeth are stained or too yellow?

Do you hold your hand up in front of your mouth when speaking or laughing?

Do you notice areas of excessive tooth wear that make your smile look older?

Do you have little teeth and a gummy smile?

Are your teeth crooked, chipped or crowded?

Do you wish you had someone else's smile?
If you answered "yes" to any of these questions, please come in and see us. We have an amazing array of cosmetic procedures available to us — far more than what was available to James Dean in the 1950s. These options range from relatively inexpensive teeth whitening treatments to more permanent cosmetic solutions such as porcelain crowns and veneers. Together we can come up with a plan to give you the smile you've always dreamed about.
If you would like more information about what a smile makeover could mean for you, please contact us or schedule an appointment. You can learn more about smile makeovers by reading the Dear Doctor magazine article "Beautiful Smiles by Design." Dear Doctor also has more on "The Impact of a Smile Makeover."