Effortlessly Straighter Smiles with Invisalign
For decades, having straight teeth meant years of unsightly and painful metal braces. Invisalign works differently, using sets of invisible, removable aligners that are much more comfortable than traditional braces. Best of all no one can tell you're wearing them, making them great for both adults and teenagers.
Is Invisalign Right for You?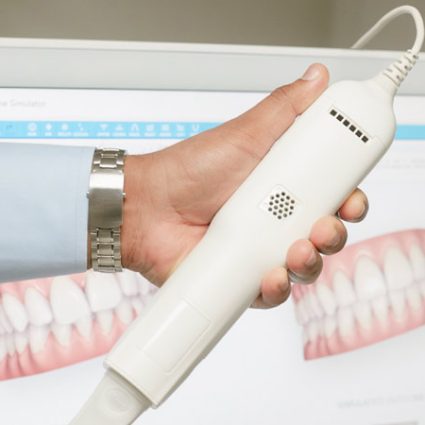 How Does Invisalign Work?
Invisalign clear aligners are created through a combination of our expertise and 3D computer imaging SmartTrack technology. Teeth are straightened more predictably and treatment times may be reduced by up to 50% as compared to metal braces. By using this 3D software we are able to visually show you how your teeth are moving, and how they will look when your treatment is complete.
You will be instructed to wear your aligners for 20-22 hours a day, only removing them to eat, drink, floss and brush. Each set are changed every 1 to 2 weeks as directed by one of our dentists. Appointments are recommended every 6 weeks to ensure that your treatment is progressing as planned. Total treatment time averages 9 – 15 months and the average number of aligners during treatment is between 18 – 30, but both will vary from case to case.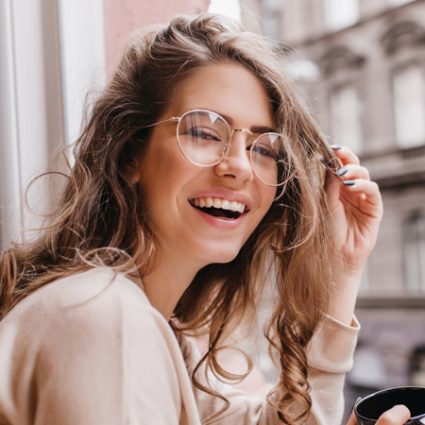 What if I've Already Had Braces?
If you have previously had braces or Invisalign and your teeth have begun to shift, Invisalign is a great way to correct them. This technology is always improving, and retainer materials are constantly being made more durable and longer-lasting. By continuing to wear your retainers post-treatment, teeth are less likely to shift out of place.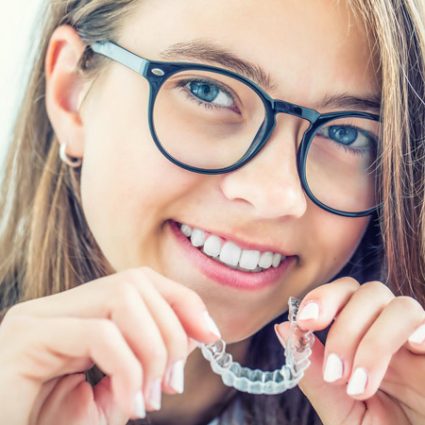 Is Invisalign a Good Option for My Teen?
The simple answer is yes! The cost of Invisalign is similar to that of traditional braces, and typically works faster. Since Invisalign is designed with a discreet, blue dot on the outside of teen aligners, parents can track whether their teen has been wearing the aligners enough. This dot will change with proper wear, giving you peace of mind.
We pride ourselves on earning your trust and strive to provide the utmost care to each of our patients. If you're ready to achieve your best smile, contact us today to set up an appointment.