Confident Smiles to Last a Lifetime
A healthy smile is your best asset. Whether you have crooked, chipped or missing teeth, the family at Karls Family Dentistry will help you attain a confident, glowing smile that is sure to last.
Restorative Dentistry Services
Implants are synthetic structures that are placed in the area of the tooth normally occupied by the root. Implants are anchored to the jawbone or metal framework on the bone and act as a foundation for an artificial tooth or permanent bridge. In some cases, implants can be used to attach dentures.
Crowns are synthetic caps, usually made of a material like porcelain, placed on the top of a tooth. Crowns are typically used to restore a tooth's function and appearance following a restorative procedure such as a root canal. When decay in a tooth has become so advanced that large portions of the tooth must be removed, crowns are often used to restore the tooth.
For those who have crooked, misshapen or discolored teeth that are resistant to whitening, bonding is a quick, affordable option. Results can last up to 10 years, and while they don't last as long as porcelain veneers, they are much more budget-friendly and still look natural.
Whitening procedures have effectively restored the smile of people with stained, dull, or discolored teeth.The darker tissue of your teeth, the dentin, can become exposed as the outer layer of enamel is worn away by the effects of aging or things like caffeine and tobacco.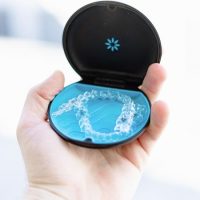 Invisalign's® invisible, removable, and comfortable aligners will give you the beautiful straight teeth you've always wanted. And best of all, no one can tell you're wearing them. Invisalign is great for adults and teenagers.
We pride ourselves on earning your trust and strive to provide the utmost care to each of our patients. If you're ready to achieve your best smile, contact us today to set up an appointment.